Precious Metals IRA
Gold is money. Everything else is credit.

–J. P. Morgan[1]
Do you like limitations? No, we didn't think so. So why put them on your future? A traditional IRA restricts your investments to stocks, bonds, and other paper assets, binding your savings to an at times volatile and risky market. Where's the security in that arrangement?
A self-directed IRA is one solution. It gives you the freedom to diversify your portfolio with precious metals. A proven safe haven for centuries, gold and silver can help protect your retirement savings from financial risk and economic downturn.
What Is a Physical Gold & Silver IRA?
Keeping all your eggs in a 'paper' basket is a risky investment strategy. When the economy cycles from boom to bust, you could lose a substantial part of your portfolio.
A precious metals IRA (also known as gold IRA and silver IRA) is a retirement account that allows you control over tangible assets. By creating a self-directed IRA, you can take advantage of the tax benefits of a traditional IRA and control your financial future by securing your savings with hard assets: physical gold and silver coins and bars.
How a Precious Metals IRA Works
A gold and silver IRA is a simple, safe solution to future financial uncertainty. See for yourself by watching this video…
We've Simplified the Process
It only takes 3 steps to secure your individual retirement account with precious metals. And our experienced gold and silver investing advisors are here to help you with each step.
Ready to take the first step?
Our experienced precious metals advisors are here to help you through every step. At SBC, you'll get a dedicated advisor who will make completing the process a breeze.
Just call us: 1-888-812-9892
Schedule Consultation
Why Invest in a Precious Metals IRA Over a Paper-Backed IRA?
Gold is a good place to put money these days given its value as a currency outside of the policies conducted by governments.

–Alan Greenspan
The whole point of an individual retirement account (IRA) is to utilize tax incentives to ensure you're financially secure when you're no longer able to work later in life. But placing all of your savings in paper assets can be self-defeating.
As we saw during the Great Recession, many Americans were forced to work long past their retirement dates because the value of their portfolios plummeted along with the rest of the market. Numerous economists are predicting the next economic correction or crash could be just around the corner.
With a Gold- and Silver-backed IRA, you can not only take advantage of the tax benefits of a traditional IRA but also safeguard those savings from the inevitable swings in the market. The financial protection precious metals offer plus the tax savings an IRA provides is a win-win combo!
Benefits of a Gold and Silver Backed IRA
You enjoy the same tax-deferred status as a traditional IRA.
With a precious metals IRA, you're not limited to holding only gold and silver. You can choose between a variety of gold, silver, platinum, and palladium coins and bars. This means your retirement portfolio is not only diversified to protect your savings from fluctuations in the stock market and the value of the US dollar, but also provides diversity in different types of precious metals.
Self-directed means that you have control over what qualified investments are in your account and are free to make changes within your account without being subject to taxes on the sale.
Precious metals provide protection from stock market crashes. They are a real safe haven from economic and political uncertainty.
Since 1971, gold has appreciated nearly twice as much as the Dow![2]
Gold and Silver IRA Rules
While a self-directed precious metals IRA allows you to rollover or transfer a portion of your retirement account into physical gold, silver, platinum, and palladium, only certain types of accounts and products are eligible. A custodian must handle these investments.
401k Rollover and Transfer Eligible Retirement Accounts
All of the employer-sponsored plans and individual retirement accounts in the chart below are eligible to be rolled over or transferred into a precious metals IRA.
Transfer Eligible Accounts
Traditional IRA
SEP IRA
Roth IRA
Simple IRA


*Must own account for 2 years first.
Rollover Eligible Accounts
401(k), Defined Benefits Plans, Profit Sharing Plans, and Money Purchase Plans
403(b)
Designated Account: Roth 403(b), 401(k), and Roth 457(b). *When rolled over to a Roth Self Directed IRA
Governmental (TSP, 457(b), etc.)
Precious Metals Fineness Requirements for IRA
Popular IRA Approved Bullion Products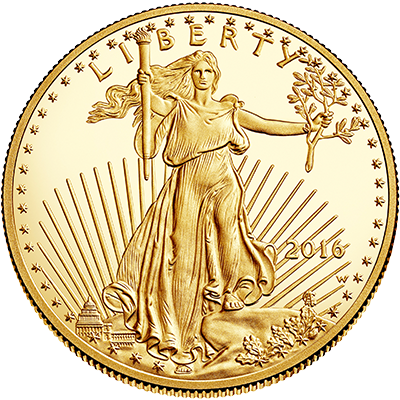 Gold
See the full list of IRA approved gold coins.
Silver
See the full list of IRA approved silver coins.
Platinum
See the full list of IRA approved platinum coins.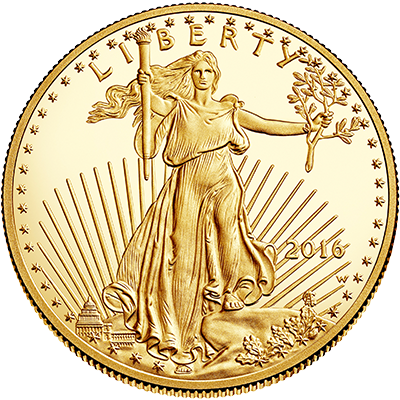 Gold
See the full list of IRA approved gold coins.
Silver
See the full list of IRA approved silver coins.
Platinum
See the full list of IRA approved platinum coins.
Why Choose Scottsdale Bullion & Coin
While you probably have experience with traditional IRAs, precious metals investing may be a new frontier for you. Scottsdale Bullion & Coin will provide you with a dedicated representative specializing in precious metals IRAs. Your personal advisor will help you with each step of the process of securing your retirement savings with gold, silver, platinum, and palladium products. We'll also educate you on gold and silver investing, so you can leverage this lucrative market to your advantage.
Our Promise Never Hidden Fees
Knowledgeable Precious Metal Experts
Honest Buy-Back Policy Over 100 Years of Combined Experience
Ready to get started?
If you're ready to setup your Gold and Silver IRA, or you still have questions, our experienced Precious Metals Advisors are ready to help you!
Precious Metals IRA FAQ
The real question here is, "Will your individual retirement account be safe without gold?" 'Because gold prices generally move in the opposite direction of paper assets, adding a gold IRA to a retirement portfolio provides an insurance policy against inflation. This balanced approach smooths out risk, especially over the long term, which makes it a smart choice for retirement investments like IRAs,' explains former U.S. Mint director Edmund C. Moy.[3]
This is a local storage option that can be achieved by investing through an IRA LLC. Learn more in "What Is a Checkbook IRA?"
No. Scottsdale Bullion & Coin would be your precious metals dealer. Our advisors would assist you in selecting precious metals products for your retirement account. A third-party custodian would serve as the recordkeeper of your precious metals IRA. Scottsdale Bullion & Coin works with several custodians depending on the needs of the client.
There is a $10,000 minimum to transfer or rollover an IRA. A $5,000 minimum for non-transfer/non-rollover newly established accounts.
Additional Sources
[1] https://www.azquotes.com/author/10381-J_P_Morgan/tag/gold
[2] https://www.investopedia.com/ask/answers/020915/has-gold-been-good-investment-over-long-term.asp
[3] https://www.investopedia.com/articles/personal-finance/091814/analysis-should-you-get-gold-ira.asp